TOP COMMITMENT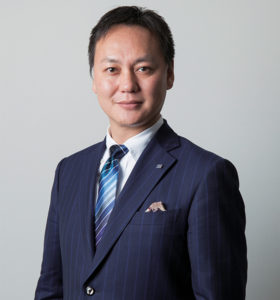 Yoshinori Iwase
President and Representative Director
Iwase Cosfa Co., Ltd.
Iwase Cosfa Corporation was founded in 1931 by Kenjiro Iwase, who adhered to the traditional philosophy of the Omi merchants, the "Sanpo Yoshi". During its 90 years of existence, the company have been striving to contribute to society through the development of its corporate business, by respecting its corporate philosophy of "Harmony and Progress", and its corporate ethics of "Giving greater happiness to a greater number through beauty and health".
During the 21st century, various values and questions have emerged concerning the importance for companies to contribute to society.
To this date, Iwase Cosfa has been working on several responsible projects, such as developing a comfortable work environment, promoting ISO 14001's environmental conservation activities as well as enhancing ISO 900's customer satisfaction and corporate governance, contributing to local communities and providing honest information about its products.
From now on, the company will pursue its sustainable activities by promoting corporate social responsibility based on the following seven items:
① Corporate Governance
② Human Rights
③ Work Conditions
④ Environment
⑤ Compliance
⑥ Consumer Rights
⑦ Contribution to Local Communities
To that end, we will implement considerations to social responsibility in our management policy and communicate openly about it. The CSR Promotion Office will be established in order to ensure this implementation.
Based on our corporate philosophy, we will work together to promote CSR activities.
Download our full CSR Report – 2022